I'm here to help you understand your options and my top 5 websites to host your fantasy leagues in 2022. I'll lay out the options and give you my opinion, hopefully, it helps you find the perfect platform for your league! I remember the days when my league was tracked on pen and paper, that shows how long I've been playing fantasy football.
Top 5 websites to host your fantasy league: The Options
Yahoo
ESPN
Sleeper
NFL.com
MyFantasyLeague
All of these platforms are Commissioner AND User friendly, it really just depends on what you like most, Yahoo and ESPN have been doing redraft-specific leagues the longest of them all, where as a site like sleeper is a much newer platform. MFL offers a ton of options and NFL.com tends to give you pretty standard options but has a huge audience being the main home of NFL content for millions.
Top 5 websites to host your fantasy league: My Rankings
1. Sleeper
2. ESPN
3. Yahoo
4. MyFantasyLeague
5. NFL.com
I've become a huge fan of sleeper, I love their innovating mindset and willingness to make changes frequently to build their platform. I also love that the app is mobile friendly and my news/alerts come via the mobile app as well. For me, if I can keep all my fantasy content in one mobile app, that's a huge plus!
I will say that Yahoo and ESPN's mobile apps are solid, so if you and your league mates are already familiar with them, I wouldn't blame you for going with or staying with it. I see alot of people in the RotoHeat community not want to make the switch from what they are familiar with to something quite different, as Sleepers app will take a little getting used to from a day-to-day management of your team.
When it comes to keeping track of your league on your computer, all of the sites are fairly easy to manage and maintain, which was why I started with the mobile apps as those really set apart the competition. MFL has the most comprehensive website but the least user-friendly mobile experience, unless you are on a mobile web browser and not an app.
Fantasy football is an increasingly popular way to enjoy the game we all love, and because it's becoming such a lucrative and growing industry (Some 40 million active players as of 2015, for more info check out this great article ), I like staying on the front lines of the changing technology that supports fantasy football. Sleeper is at the forefront of developing their platform and the rest fall in line after all the way down to MFL, which has a strong system but you don't see a ton of changes to their platform.
Top 5 websites to host your fantasy league: Thanks!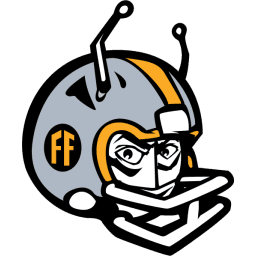 Thanks for stopping by, and I want to hear from you! Jump over to RotoHeat's Discord or Facebook Group to keep the conversation going. Make sure to keep a lookout on YouTube and RotoHeat.com for more great fantasy football content, and if you want my devy rankings you can get them here! If you want to hit me up directly, feel free to shoot me a message on Twitter!