Have you heard of this new Devy superstar? This California Bears true Freshman may be the next Devy running back to add to your rosters.
One of my favorite aspects of the Devy Fantasy Football format is finding the unknown. Devy prospects are the best when identified early in their college careers. Unless you watch a tremendous amount of college football, there are always going to be prospects that burst on the scene out of nowhere.
Take Kenny Pickett for an example. I'm pretty sure he wasn't on a lot of Devy rosters last season, but he ended up being the first quarterback taken in the 2022 NFL draft. But then you also have exceptions like Bijan Robinson. He was likely on Devy rosters since his freshman season at Texas.
That brings me to another prospect that might be the exception. For this article, I wanted a deeper look into California Bears True Freshman Running back, Jaydn Ott.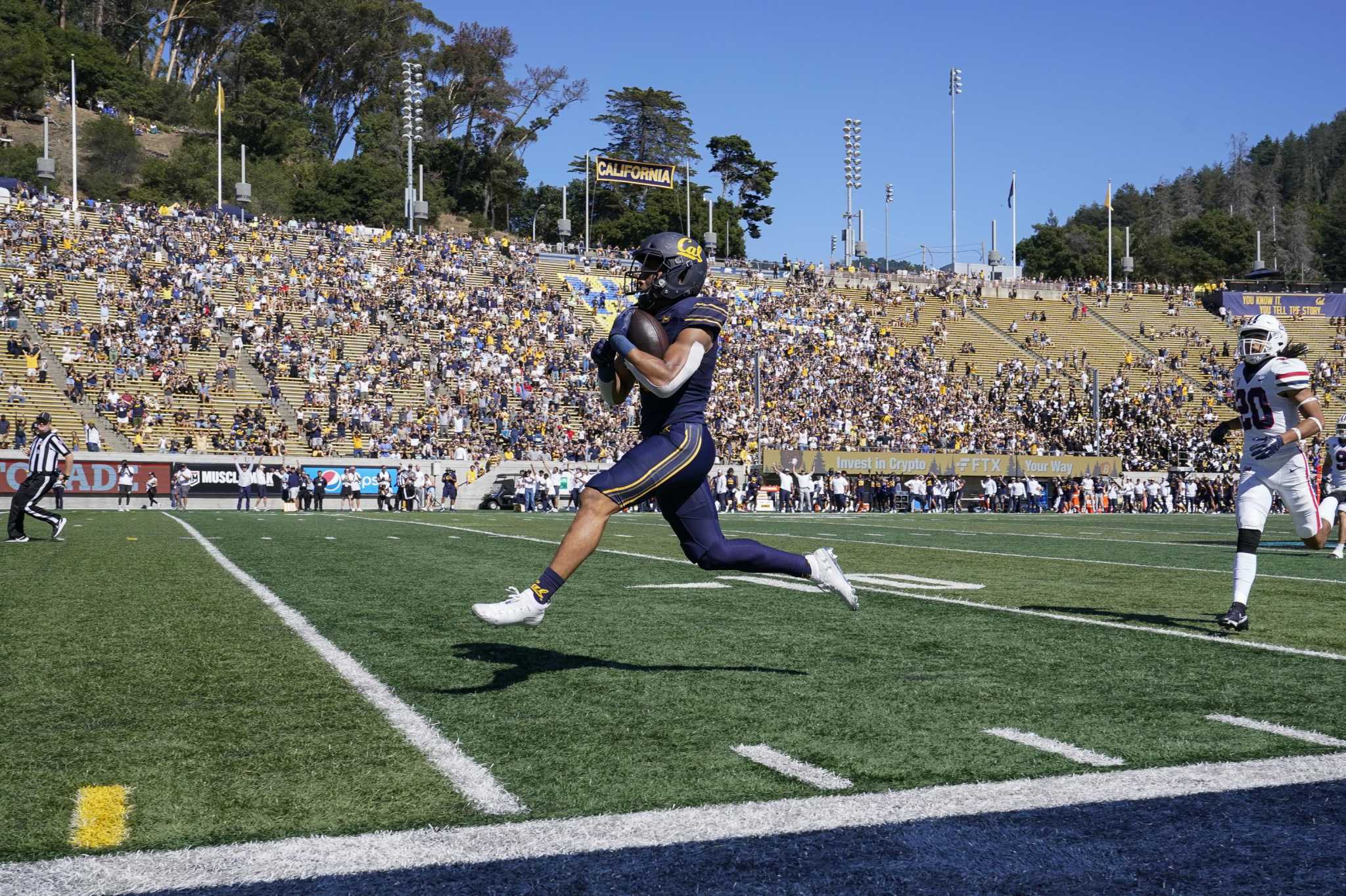 Is Ott the next Devy superstar?
Jaydn Ott is making an early case to be the next stud running back in college football. The former four-star running back out of Norco California has taken the PAC 12 conference by storm. Starting as a true freshman at a Power Five school is a huge accomplishment.
The California Bears are off to a 3-2 start to the season, and Ott is one of the reasons why. Through his first five starts, Ott has shown the ability to be a consistent playmaker for this offense.
So far, his overall season totals on offense are 72 attempts with 532 rushing yards. Ott has been able to get in the end zone with five rushing touchdowns. What I also like about Ott is that he contributes to the passing game. So far this season, he has 16 catches for 104 yards and two touchdowns.
As a Devy manager, I love this production. It shows that Ott is capable of handling a workhorse role. It often takes young Devy prospects time to get acclimated but not Ott. The coaching staff has used Ott to help showcase his talents and he will be well-known soon.
The wonderful world of Twitter has helped him gain some new fans. I play in a few campus-to-canton fantasy leagues and he has been a big surprise for managers.
Here are a few tweets that caught my eye regarding Ott. Kevin Coleman (@Daboys_22) of the Devy Royale crew did an excellent film study of his first few weeks. Here you can see a lot of the talent Ott has. Has a nice size, frame, and speed to compete in the Power five. I like his burst and vision. Those are good traits to have in a running back.
Here is another Tweet where Ott is highlighted. He breaks him down well here and I agree with his take.
2022 Devy Outlook
Ott is a talented young prospect that should be on every managers radar. Over the next couple of weeks, we should see if Ott is the real deal. That being said, if Ott can maintain his value he should be on your board for 23 devy drafts.
What are your thoughts on Jaydn Ott?
Thanks for stopping by, and I want to hear from you! Jump over to RotoHeat's Discord or Facebook Group to keep the conversation going. Make sure to keep a lookout on YouTube and RotoHeat.com for more great fantasy football content, and if you want my devy rankings you can get them here! If you want to hit me up directly, feel free to shoot me a message on Twitter!
---